Hurricane Harvey brought record rainfall to Texas. This record rainfall inundated all waterways, leading to erosion in many areas. A 16ft tall, 300ft long AquaDam, with 8ft tall support dams, was deployed to isolate the bridge and road areas, permitting dewatering for inspection and repair.
This cofferdam was installed in a single (long) day. Take a look at what is coming out from beneath the long 8ft support dam: it's a boat! The presence of this obstruction was unknown at the time of deployment, but the AquaDam was able to conform around with no apparent damage. The presence of the boat did not extend beneath the primary dam, and so did not affect the seal of the 16ft tall primary dam to the existing soils.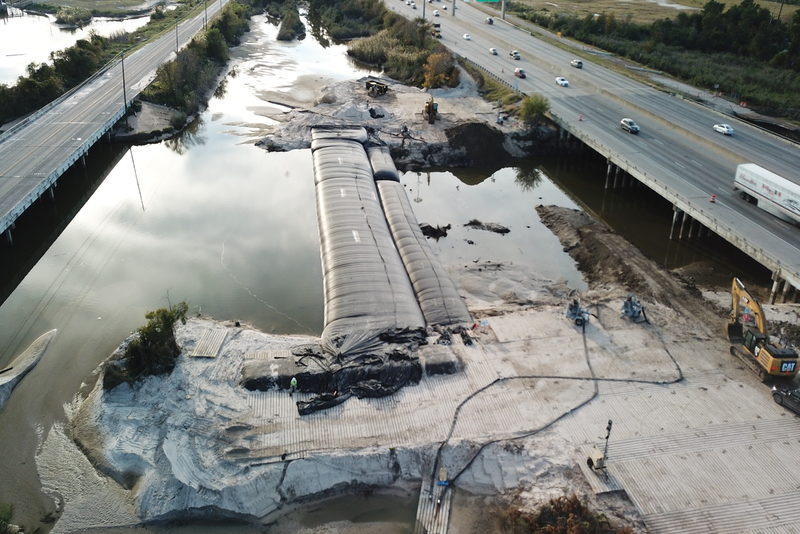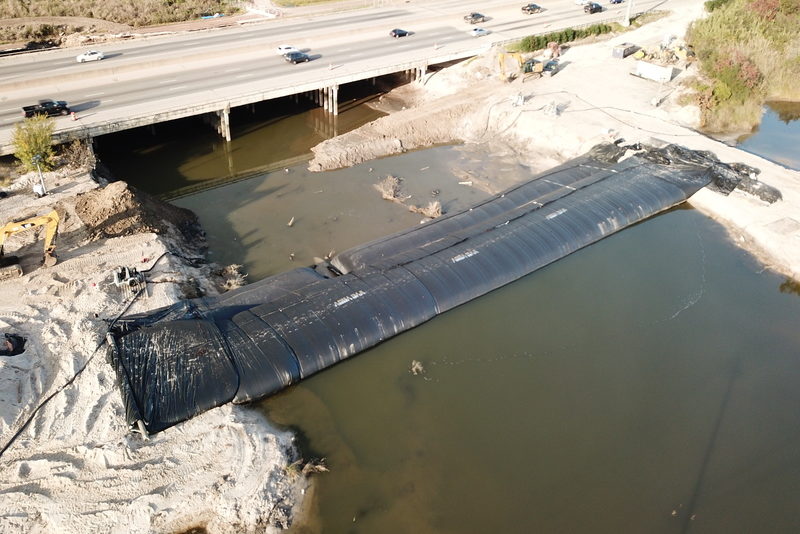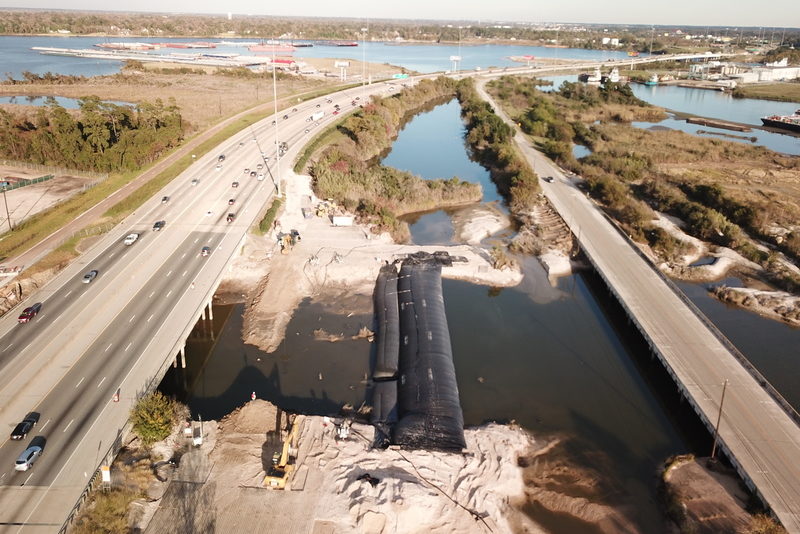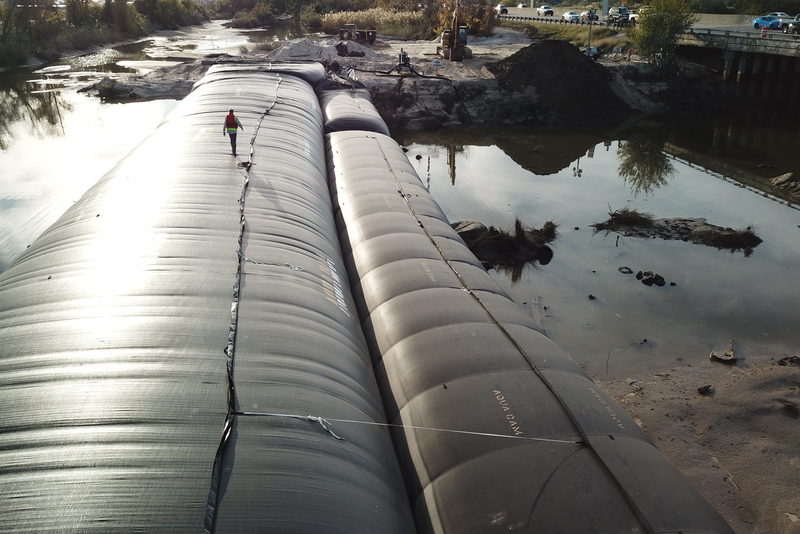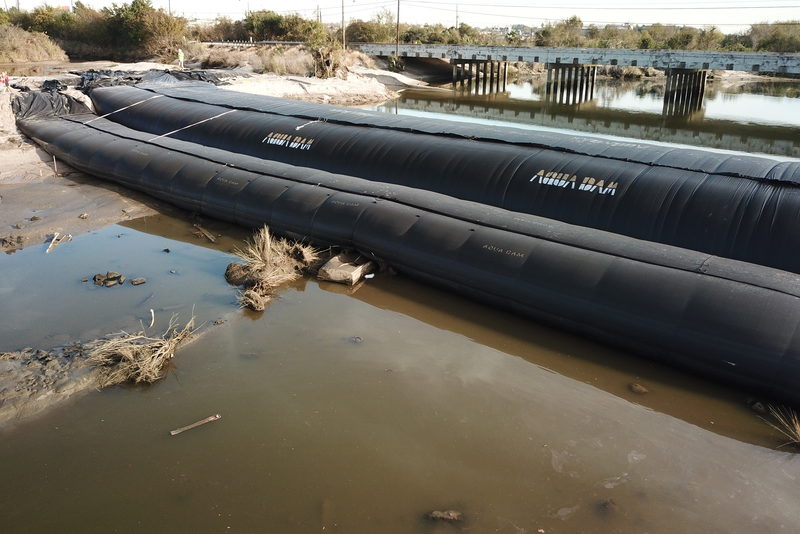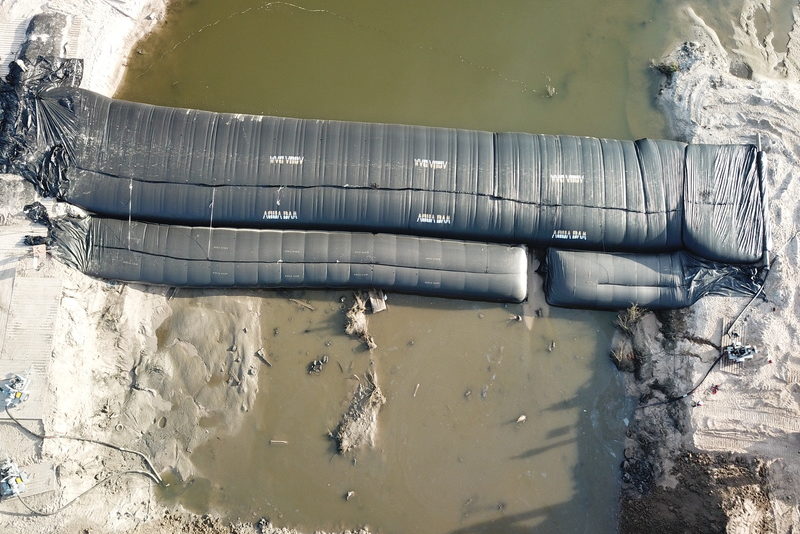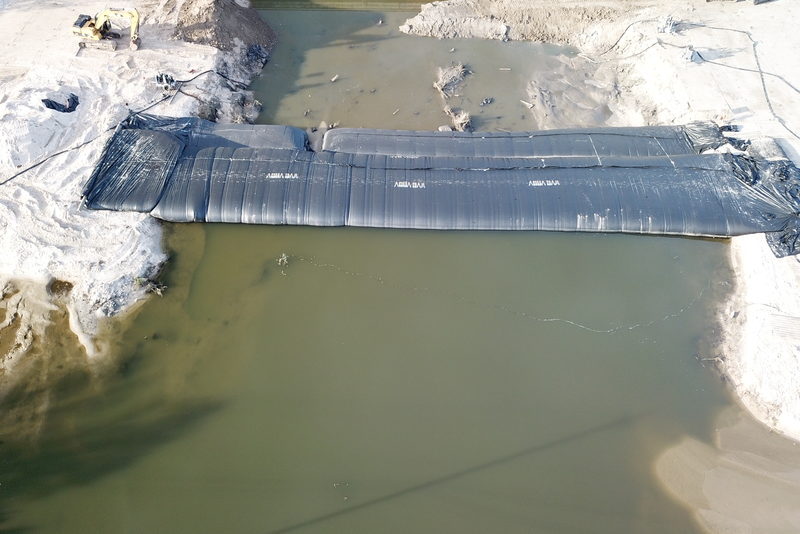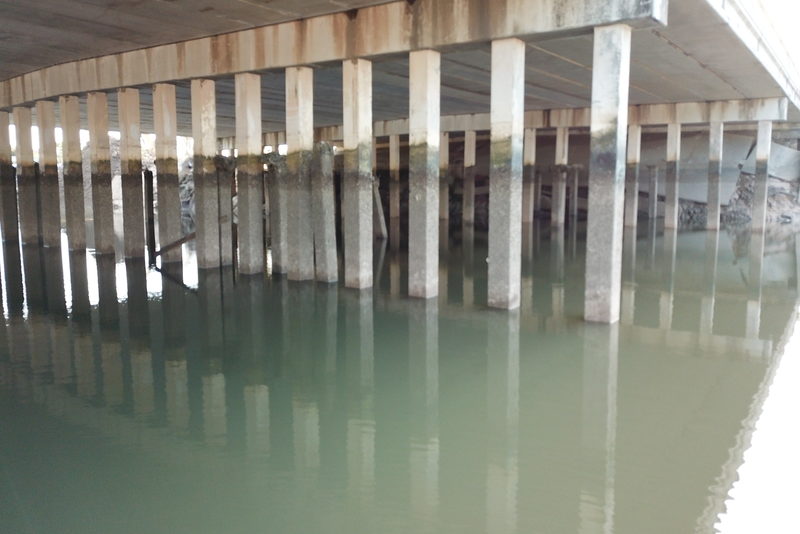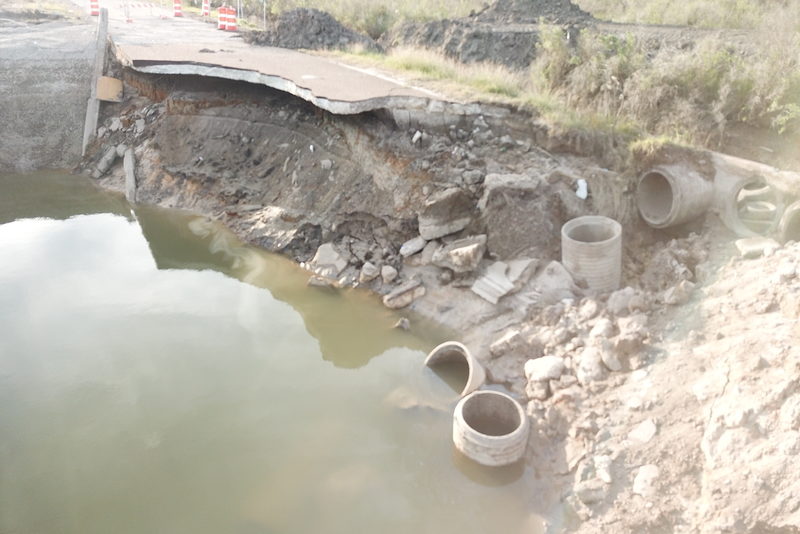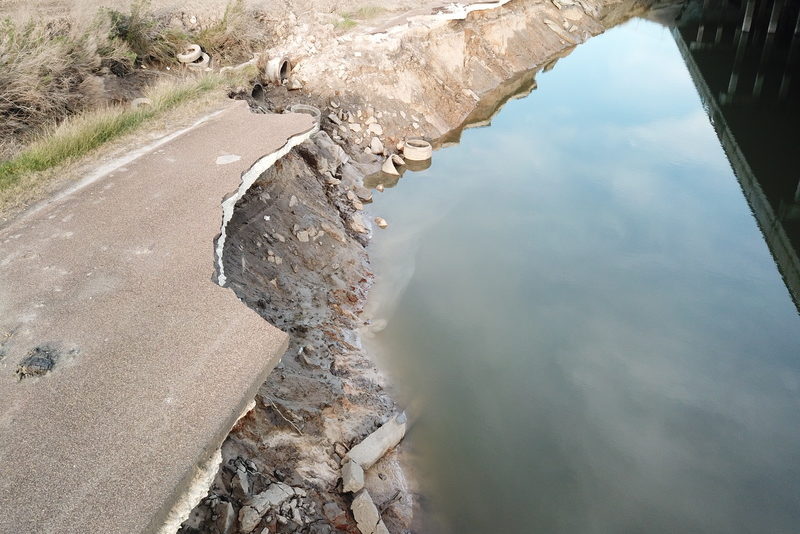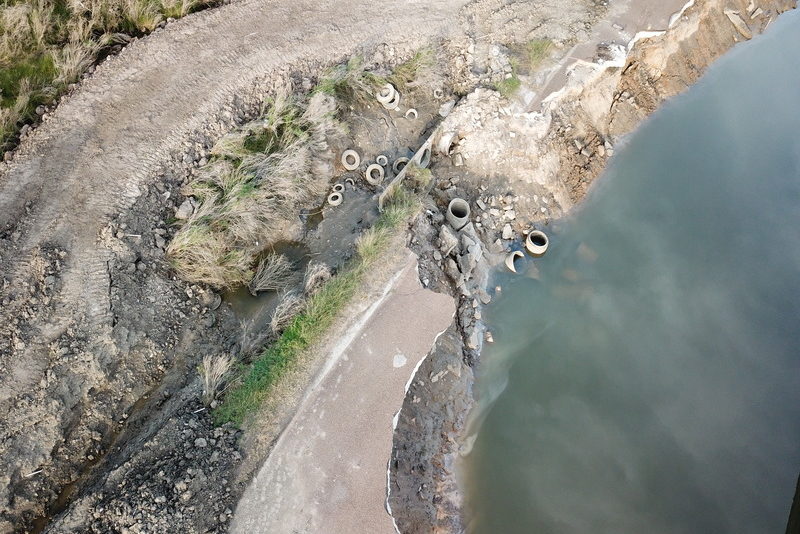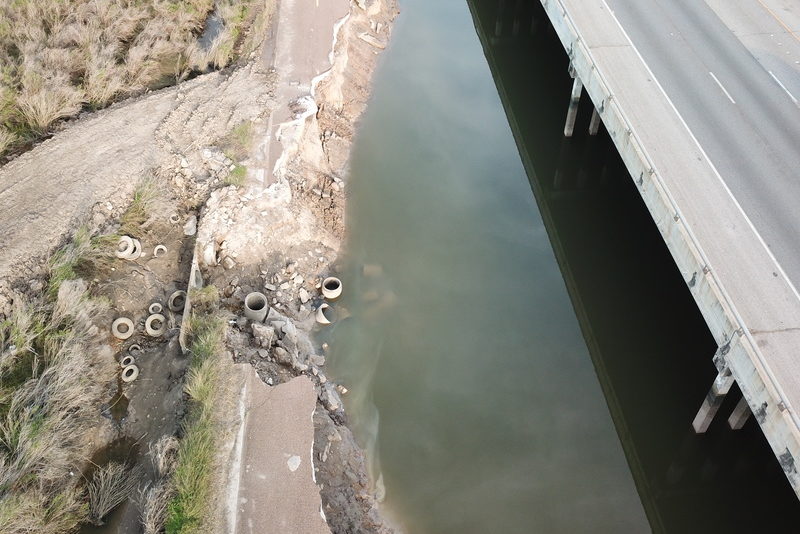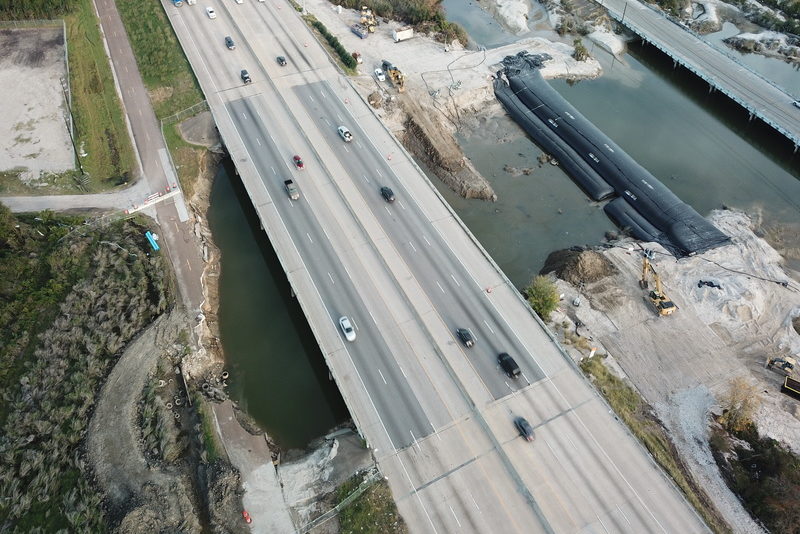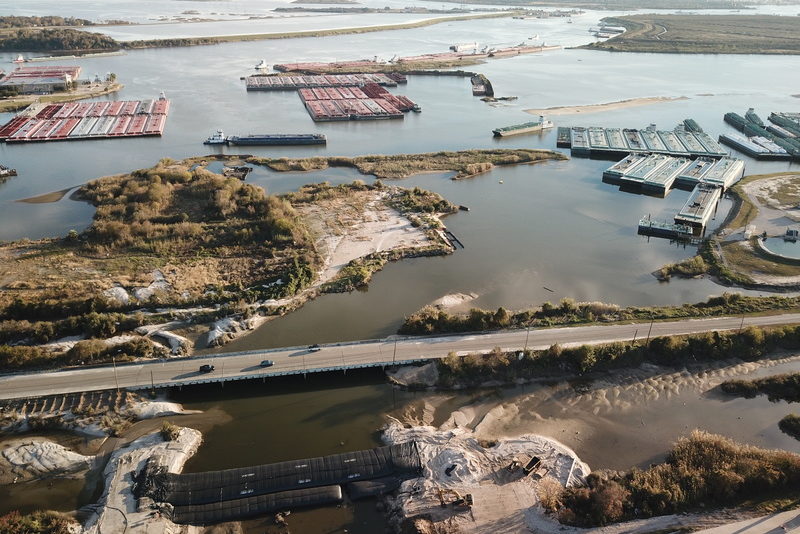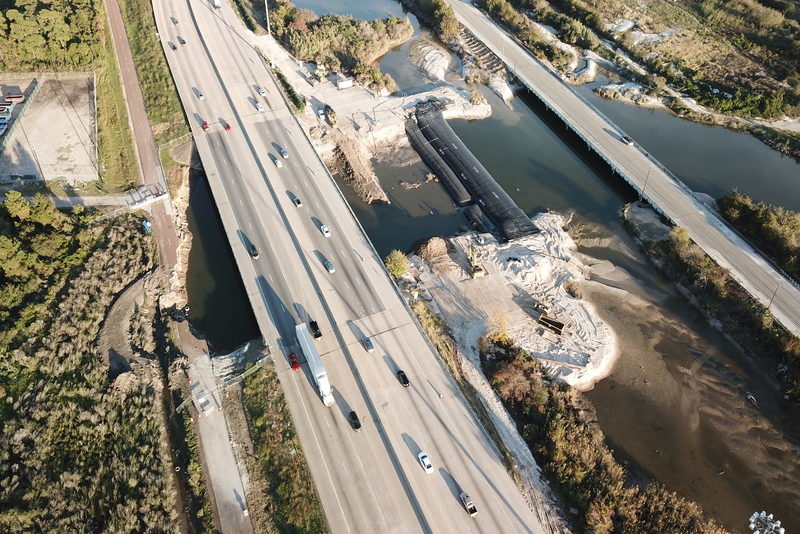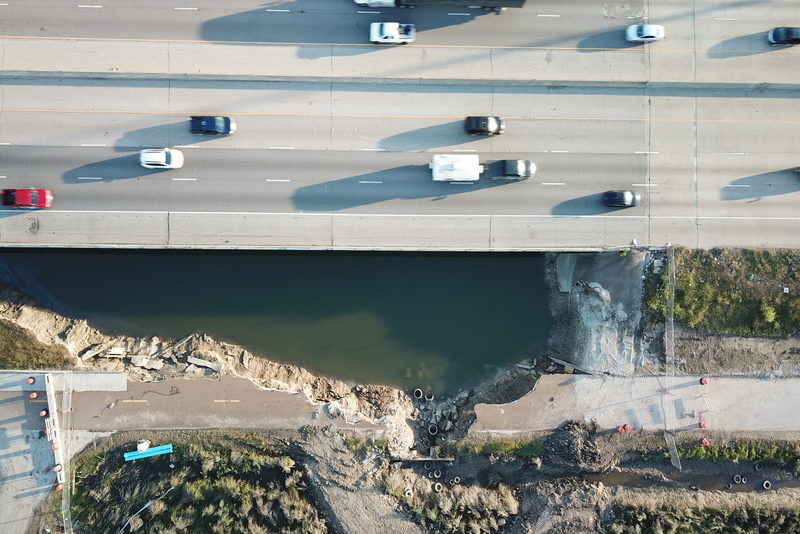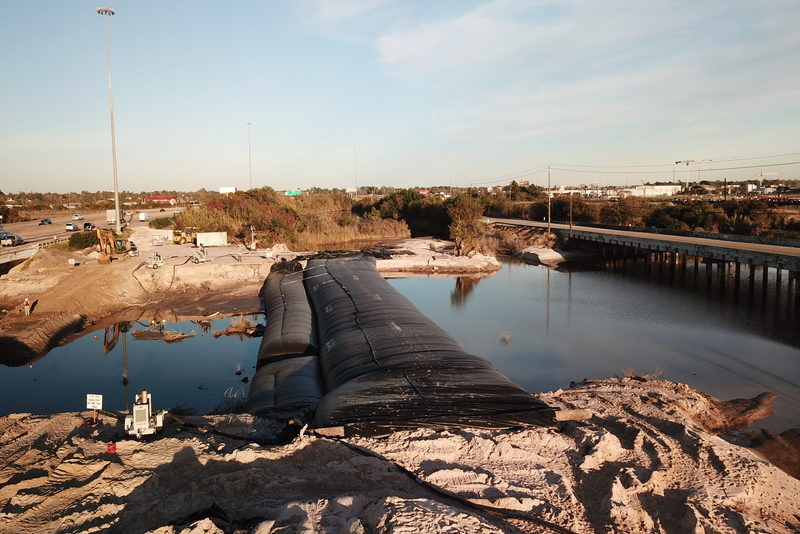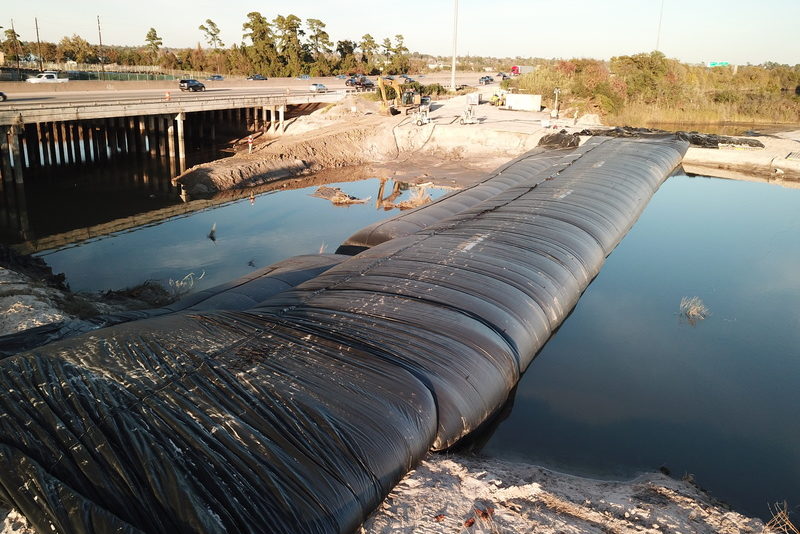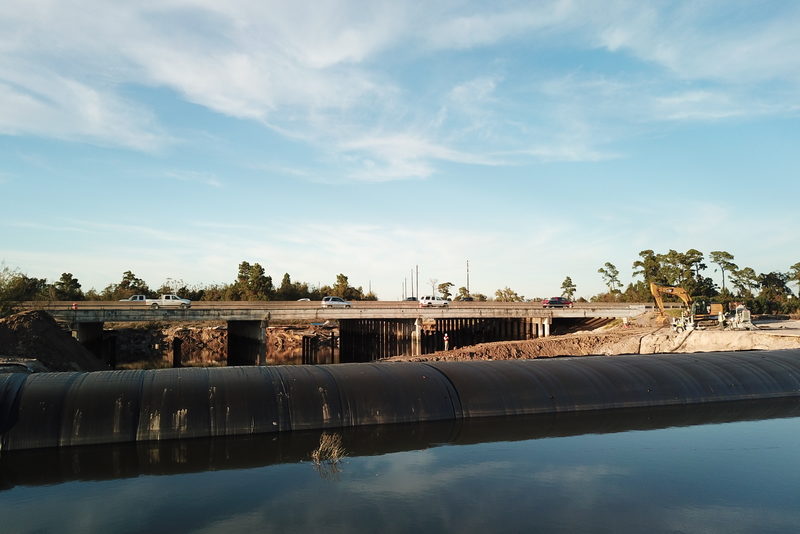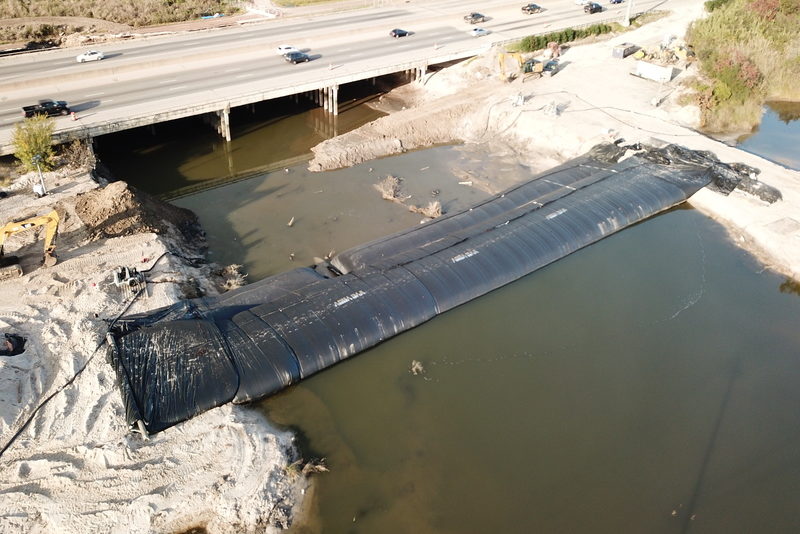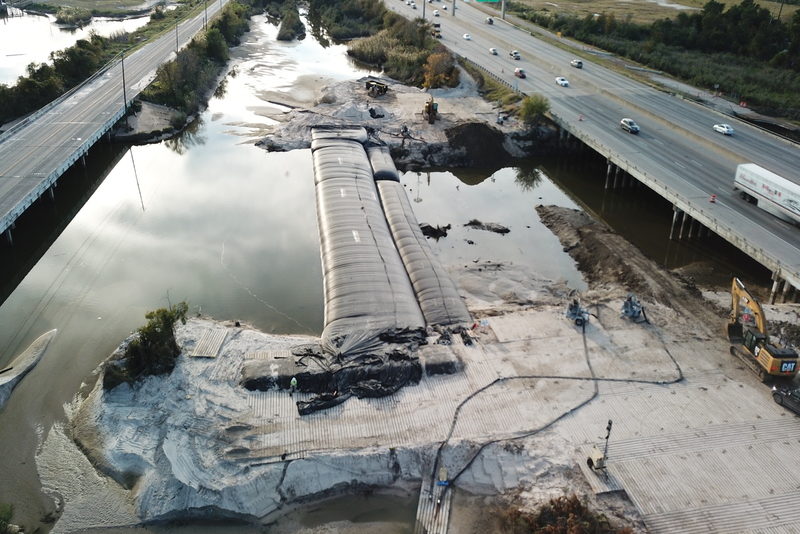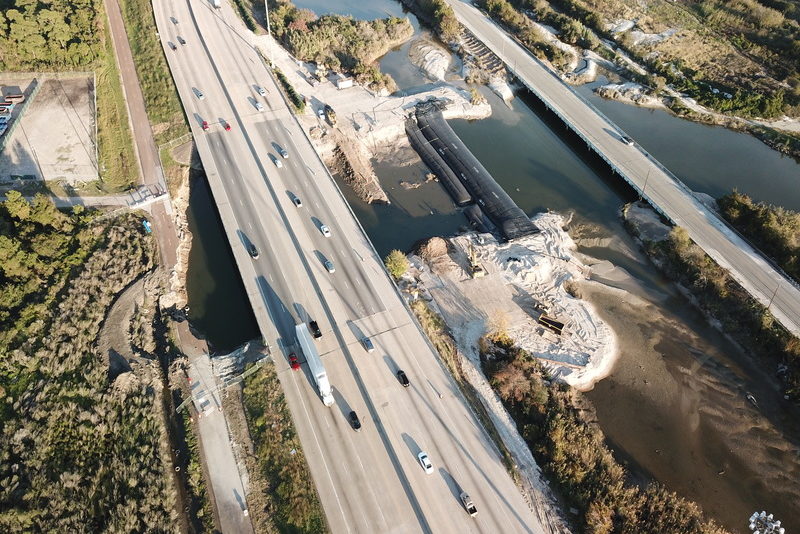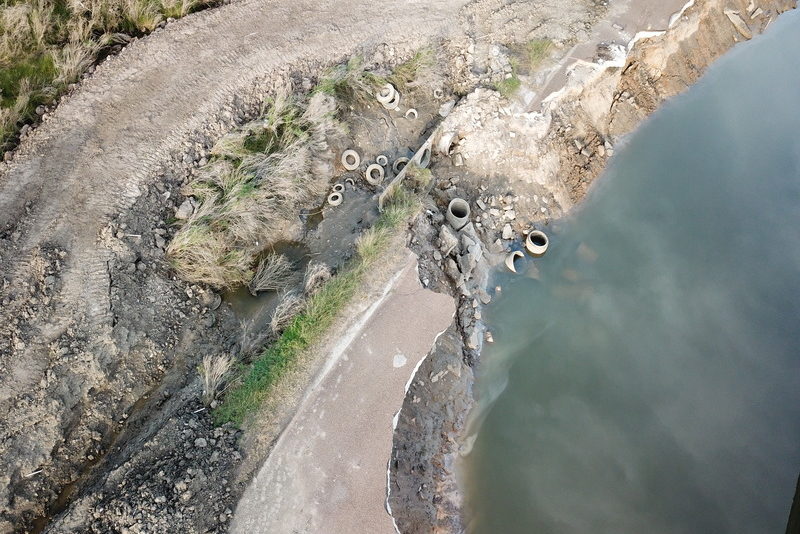 Hurricane runoff caused overtopping and erosion of this road.