Floods can harm any commercial establishment, requiring them to pay hundreds to thousands of dollars to repair property damage. These organizations will also suffer ongoing financial losses due to prolonged downtime.
Reduce the effects of flooding with commercial flood barriers from AquaDam®. When paired with other water control measures, these water-filled barriers can effectively divert water away from sensitive areas while minimizing environmental impact.
AquaDams for Floodwater Control
AquaDams are water-filled bladders comprising a virgin-resin polyethylene and polypropylene material designed to create a stable, lightweight flood barrier. When employed with other flood control methods, these portable solutions control and divert rising waters.
Commercial flood barriers are more affordable than traditional alternatives and facilitate faster installation with no-mess removal. These products have little to no environmental impact and emit zero noise pollution.
How Commercial Flood Barriers Work
In the event of a flood, workers transport deflated AquaDams to the commercial site and set up the water pumps, joining them with hoses connected to the barrier's fill tubes. Next, the crew unrolls the dam and positions it around the protected area before using the pumps to fill the flood barriers with nearby groundwater or floodwater. The two tubes retrained within the AquaDam's outer sleeve will rise as they are filled with water.
Once the barrier reaches its design height at the lowest point of the path, it is finished filling. AquaDams must achieve an elevation greater than their main body height, while the far end should reach higher than the floodwater level for optimal control. Flatter areas ty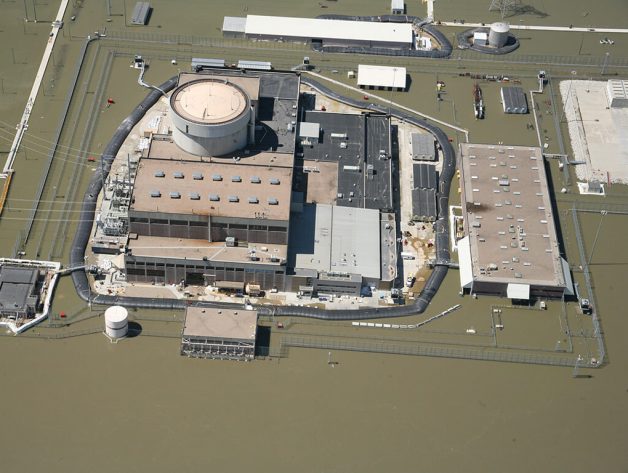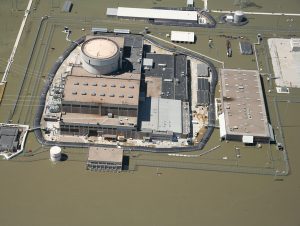 pically call for a full-perimeter commercial property flood solution, which users can achieve by connecting the AquaDam to itself after it has been rolled around the sensitive zone.
AquaDam Height and Length Options
AquaDam solutions control approximately two-thirds of their height in floodwater depth at the lowest point along the barrier's path. These flood barriers are available in numerous dimensions to fulfill the commercial flood protection requirements of practically any property. Companies can purchase these solutions in heights ranging from one to 16 feet after inflation and lengths between 50 and 500 feet in 50-foot increments.
AquaDam floodwater control barriers can be custom-manufactured to specialized lengths upon request. The patented connection collars can join several units to create a barrier of nearly any length.
Past Commercial Flood Protection Projects
The AquaDam's flexibility and vast configuration options allow all businesses to modify flood barriers by installing them in a straight line, including turns or encircling the area. Some of AquaDam's past commercial flood control projects include:
Fort Calhoun Nuclear Power Station: In 2011, workers deployed six- and eight-foot-tall AquaDams around critical infrastructure at the Fort Calhoun Nuclear Power Station in Blair, Nebraska. Approximately 5,000 feet of the eight-foot-tall barriers were installed between two and three days, protecting the facility from the Missouri River flood.
United Marine Barge Line: A United Marine warehouse in Metropolis, Illinois, was protected with 600 feet of five-foot-tall AquaDams in 2011 to protect the expensive equipment inside.
Leverage Commercial Property Flood Solutions From AquaDam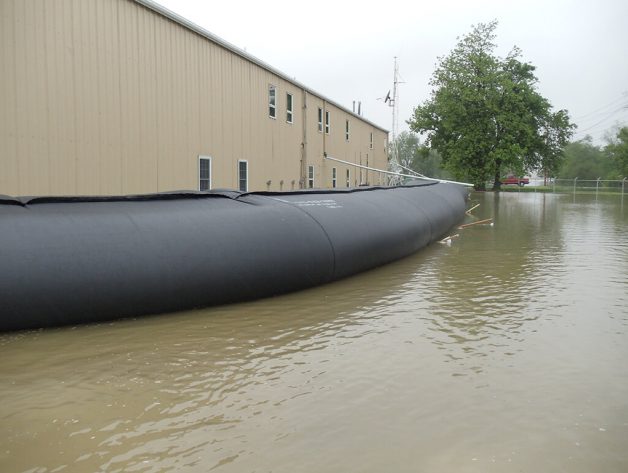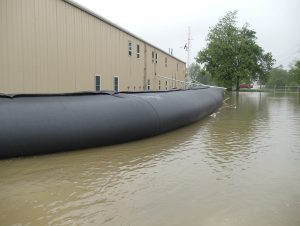 Achieve dependable commercial flood protection for any establishment with water-filled flood barriers from AquaDam. These superior products are designed with patented technology, enabling them to control water more effectively than any other temporary product on the market.
Contact us to learn more about commercial flood control solutions today!